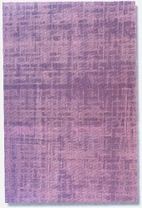 Zhejiang is a resourceful area for super texture bamboo. Currently with many different construction materials appear in the market, some new light materials such as Plyboard, fabric board, planing board are being studied & developed by developed countries. Bamboo Veneer Board enjoys good progress in board study & development.
Many features are offered by Board including but not limited to: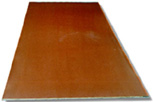 1. Construction field: used as construction tool and domestic decoration material such as flooring;
2. Package field: used as packing for all types of machine components;

3. Vessels field: used as inner decoration material & furniture for ship & boa
4. Transportation field: used as carriage & ground boards for train;
5. Agriculture field: used as structures for tools such as windmill;
In addition, Bamboo Veneer Board occupies brisk market on furniture such as table, chair, cabinet, screen, temporary shelter and so on...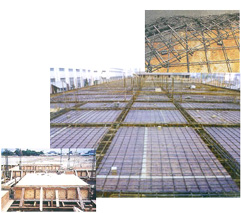 The strength, hardness, intensity for Bamboo Veneer Board are better than common wood board for its special Hi-steam pressure process, so the features of good strength, hard wearing, long living, periodical recycling use are maintained; the board can be manufactured in great mass due to its weight is slightly light in order to reduce the jointing lines to speed the construction project; the board has perfect water-proof function for its shrinking rate, expanding rate, water-absorbing rate are better than wood textrue and also the board is never rusted and humidity resistant, smooth, convenient process functions are engaged. Bamboo Veneer Board is becoming a new laurel in the construction field for special features.
Bamboo Veneer Board is now popular in the world market for its unbeatable quality, special process, qualified appearance.
Bamboo Veneer
Our company continue to study and innovate the utilization of the bamboo, we invented a new decorative material ----- BAMBOO VENEER. This invention bring us to a new field of the bamboo utilization and also it will be take a new technical revolution. Bamboo veneer contain high technology and it is very useful. It can be used on the wall as the wallpaper, glued on the surface of any furniture, even the domestic electrical appliance, such as air-condition, refrigerator, washing machine, sound box etc., also it can be used on the board and the floor.
Bamboo Veneer
-------------------
Vertical Carbonized
Vertical Natural

Dimension:

2450x105x0.6mm
2450x210x0.6mm
2450x310x0.6mm
2450x430x0.6mm