1. HORIZONTAL TYPE OF BAMBOO FLOOR

2. VERTICAL TYPE OF BAMBOO FLOOR

3. BOARD FOR DECORATION

4. BASEBALL BAT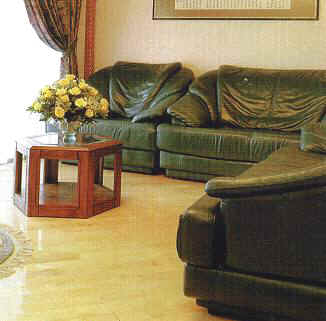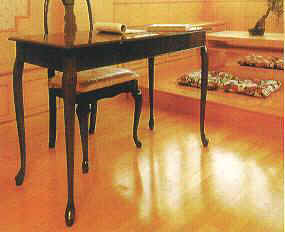 THE ROUTINE STANDARD FORM OF BAMBOO FLOOR & BOARD FOR DECORATION
Bamboo floor type

Thickness (m/m)

LenthxWidth (m/m)

12

920.1840x92

15

920.1840x92

22

920.1840x92

Board for decoration
and board for furniture

5±0.5

1852x300. 400.

10±0.5

1852x300. 400.600

15±0.5

1852x300. 400. 600. 900

22±0.5

1852x300. 400. 600. 900

28±1

1852x300. 400. 600. 900

special standard

The greatest thickness reaches 100

1850x300. 400. 600. 900
1. INSTALLATION
1.5CM SPACE SHOULD BEFELL BETWEEN ALL WALLS AND THE EDGE OF THE PLANK FLOOR TO ALLOW FOR EXPANSION. BAMBOO MUST BE INSTALLED ON A DRY AND LEVEL WOOD SUBFLOOR COMPATIBLE WITH THE ADHESIVE AND FASTENER SELECTED. STAPLING AND GLUING TO A PLYWOOD OF HIGH QUALITY  DHIP BOARD SUBFLOOR IS THE PREFERRED METHOD OF INSTALLATION. WOOD SUBFLOORS SHOULD BE INSTALLED OVER CONCRETE FOR BEST RESULTS. AS WITH ALL PLANK FLOORS, CAREFUL SELECTION AND PLACEMENT OF JOINTS, COLOUR AND GRAIN MATCHED PIECES WILL ENHANCE THE VISUAL EFFECT.
2. MAINTENANCE
a. DON'T SCRAPE SURFACE OF FLOOR WITH HARD OF POINTED OBJECTS.
b. REFRAIN FROM WASHING FLOOR BY POURING WATER ON IT OR BY USING WATER-SOAKED MOPS.
c. WAX AND CLEAN BAMBOO FLOOR REGULARLY WITH SOFT FABRIC.