Home » ION-EXCHANGE RESIN »

WHOLE EQUIPMENT FOR PLASTIC-STEEL CARVED DOOR





塑 钢 浮 雕 门 成 套 设 备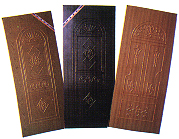 塑钢浮雕门成套设备是我厂引进,吸收国外先
进技术的基础上研制成功,全套设备结构合理,
安装方便,耗能少,噪音低,并实现了生产原料
全部国产化。
成套设备包括:图案成型机,涂胶机,贴合机,冷压机,纵横向锯磨机
等。该套设备同时还可生产波音板,护壁板等室内装饰材料。


WHOLE EQUIPMENT FOR PLASTIC-STEEL CARVED DOOR
This equipment is developed on the base of the importation and absorption of foreign advanced technology. It has properties of reasonable structure, easy to i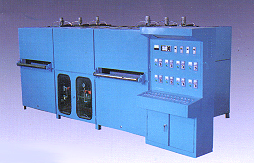 nstall, little consumption of energy, low noise and using domestic raw material.
The whole set includes: pattern shaping machine, clue-coating machine, sticker, cool pressurize, and saw grinder. It also can produce plywood, wall protesting board and other indoor decoration materials.