Welcome to MCM hydro-massage website,A wonderful world of steam bath room and whirlpool bath.
Your choice-----A feeling of well-being,
The pleasure of having a MCM steam bath room relaxation.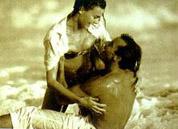 Working could be stress full, then why not being relaxed with an MCM steam bath?
Our range of steam bath will supply you what you have ever dreamed about.
MCM will supply for your personal home as for your hotel, a complete range, from the shower bath, the shower room to the steam bathroom. To be distressed and to bring you as many pleasure as we can, this building equipment can provide you hydro-massage, and/or artificial waves. More than a simple shower we supply for all this products computerized and un-computerized shower panel. After a stressful day of work, more than a shower, MCM steam bath will give you the natural pleasure of a water falls ?/font>

International standards:1.Caresse company is the first company who manufactures steam bath facilities in China, and also the first one who has got CE (Europe), GS (Germany), EMC (Germany) issued by TUV Rhineland. She owns several patent inventions. MCM bath are a stable and mature not only in external design, but also in subtle functions, which are absolutely safe from imitated by other brand in the same line.
Professional design: 2. Combination of science and technology, equipped with sprinkling massage, shower bath, steaming bath, fixed shower and waterfall massage. It can be used separately simultaneously. The computerized control panel can be operated easily. MCM steam shower room is suitable for commercial use and home market. Its professional and excellent procedures are superior to other products in the same trade.
High quality and long use-life:3. Adopted programmable controller designed by U.S.A. computer chip, our products are in compliance with the international standard of EMC. The high quality electrical appliance components are in line with the safety standard of CE and GS. You can see its extraordinary characteristic different from others especially when you use it in an inferior environment.
Quality guarantees: 4. MCM computerized steam shower room is with the steam generator, which maintains high output power, proportionate density and without noises. It needs only 2-5 minutes to produce steam, more quickly than other products among the same trade.
Safety and reliability: 5. MCM steam generator is equipped with:
a) Auto-controlling of water level: The water level is controlled by micro-computer system, which is more reliable and efficient than a normal steam generator, which uses mechanical buoy age.
b) Auto-cleaning function of internal parts: to clean completely the scale in the steam generator, efficiently and safely.
c) perfect function of preventing the appliance form water drying -out: when the steam generator is lack of water, or the controller is out of control, the system can provide the steam shower room with double-protection.
d) The outstanding invention of the silicon-nitrogen ceramic heating element: heating element of this kind will not cause an electrical leakage even in the condition that it is damaged.
Outstanding functions: 6. Ceramic cartridge and multidirectional diverter controller is epochal unprecedented undertaking, which are practical and reliable, while the normal one appeared in the market adopts axis-divider, which adopts plastic rubber seal to control water flow.
Special originality: 7. Initiated "tropical rain forest" shower and "sun rising "light system makes the perfect combination of human and nature, which giver you a wonderful and out of world feeling.
Value-added benefit: 8. MCM all-direction spa massage jets carry out the turbo-massage bath even when there is a power-cut, which helps to remove mental fatigue, delay skin decrepitude, and has the function of making you fresh and beautiful.
Medicine receptacle: 9. The steam medicine receptacle with patent design which combines the traditional Chinese fumigate with create more enjoyment and bring you to wonderful bating world.
Leading the trends: 10. With the out-coming of the first MCM product, MCM has been the pronoun of steam shower room, it creates ten initiatives among the same trade in China. It is also the forerunner who leads China's steam shower room to match the international quality standard.