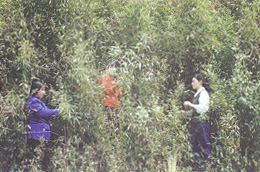 All the products in this catalog are made from special bamboo, bamboo bead, wood bead, pearl, imitation of pearl in different colors, glass bead, pottery and porcelain bead. The manufacturing process involves carefully choosing, moth-proofing, antiseptic processing, hand making, inspecting and packing.
The handcrafts, featuring novelty and simplicity, bring us to close to the original nature, further for women, the garments can help them to show their pure elegant temperament and gentle graceful beauty.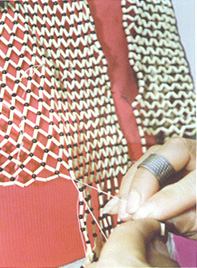 Besides the products mentioned above, we are further studying, designing and manufacturing more and more handcrafts, which are innovative in style, charming in look and excellent in quality.
The products now available contain more than 100 varieties in 10 series, including bamboo garments, wood beads garments, hats, skirts, handbags, slippers, ball pens, cipher cases, little bamboo root chairs, hanging pieces in cars, little handcrafts and so on. Also the products have been authorized by the patent bureau of P.R.C.